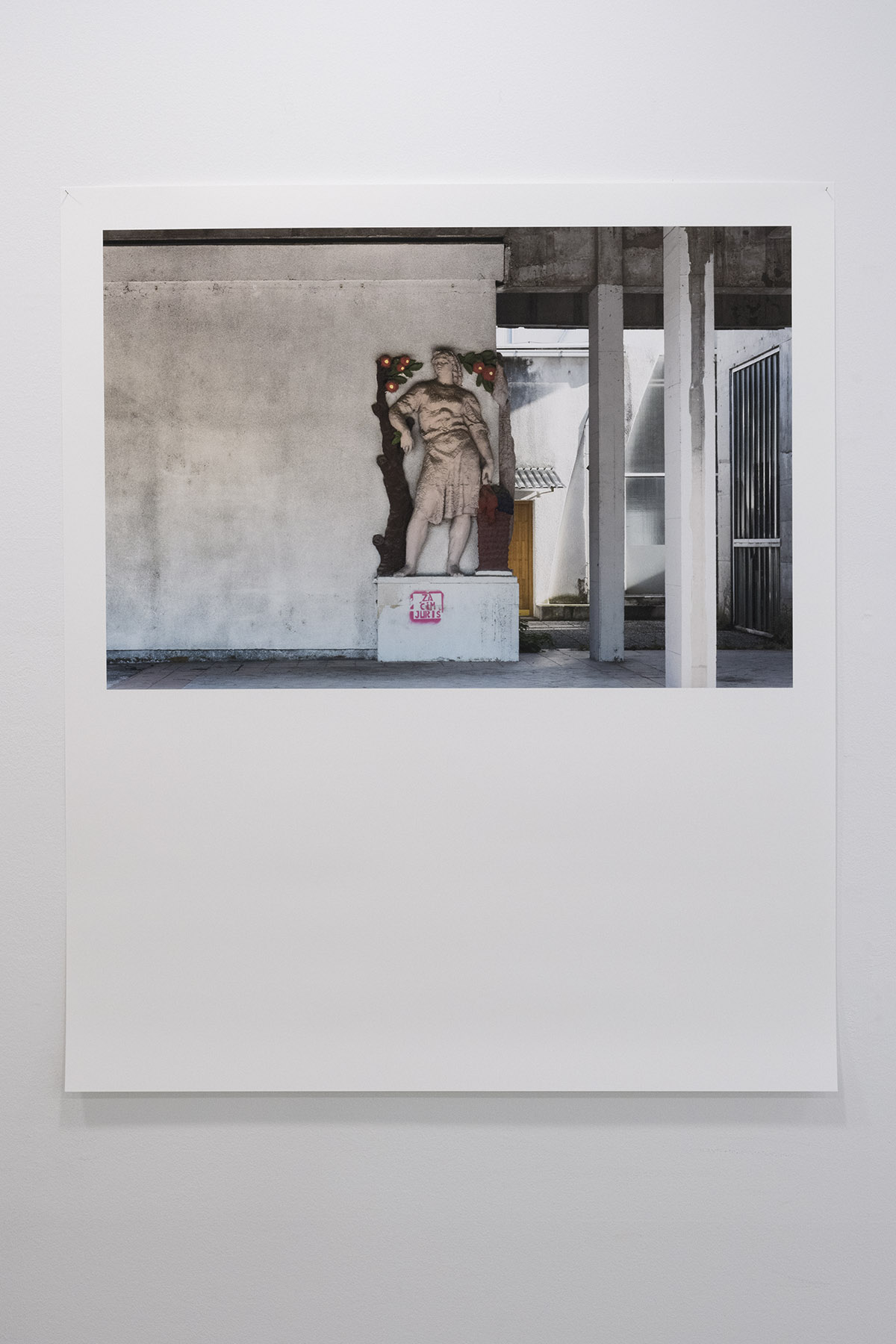 What Remains!?
2019-2023, multible photo series, video (24min, loop)
Exhibition design and image sequencing in collaboration with
Fernando Gallegos
Awards
Theodor Körner Fonds Award
, 2021
Grand for Fine Arts by the City of Graz, 2021.
Supported by Motel Trogir/Loose associations.
Exhibition views: solo exhibition at Office for Photography/Spot Gallery, Zagreb (HR), 2023
What Remains!? is a long-term project that revolves around the planning of a large-scale urban development project in Zagreb, the civil protests against it and the situation after the success against the project.
Julia Gaisbacher's documentation follows the fragmented building history of the planned construction area as a formal guide to capture past and present uses and functions of the area. The dialogue with space and architecture does not become a sculptural end in itself, but rather an inventory of human needs for the use of space.