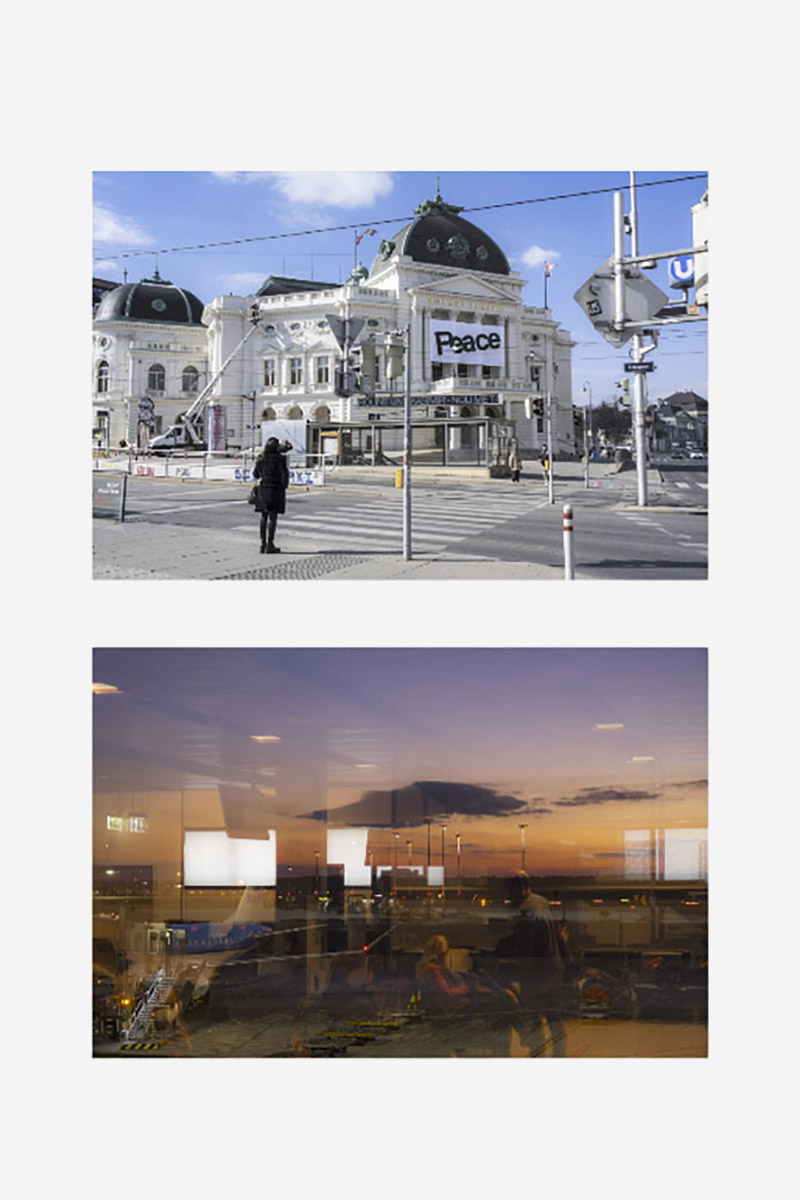 The project "The World Today 10K+", initiated by Alejando Cartagena
,
is an homage to "The Family of Man" project, exhibited at MOMA in 1955.
In 2022, 138 established and emerging world-class photographers from all five continents have been brought together by
Obscura DAO
to create (by each a series of 100 images) the first global visual time stamp of the 21st century, taken from March to April 2022.
A March in the City
is about the individual and collective attempts to reconnect with everyday life in Vienna (AT) and Hamburg (DE), two years after the outbreak of the pandemic and during the beginning of the war in Ukraine. During March 2022, Austria and Germany experienced the strongest wave of covid-19, while at the same time a war was starting a few hundred kilometres away. People accumulated a lot of fear, tension and exhaustion caused by the pandemic and its multiple effects. At the same time, the war triggered even more distress and anxiety, as well as collective memories and fears of a devastating (nuclear) war.
This work explores the search for certainty, for a sense of security and connection to everyday life in and through the urban landscape. A continuous movement, sometimes paused, felt and manifested in daily walking and commuting in the city, driven by a longing for meaning and peace.